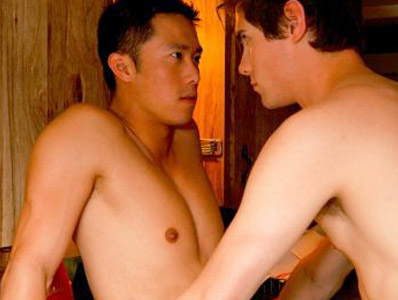 With the Vancouver Queer and International Film Festivals now over for another year, it's time to get a little "naughty or rice" with the Vancouver Asian Film Festival (VAFF) and the world premiere of the locally shot gay film John Apple Jack.
"Over the past few years, VAFF has continued to grow and this year's theme, 'Naughty or Rice', invites our audience to challenge their own perceptions about Asian film, and has brought in an interesting array of talent," says Grace Chin, festival director.
Along with over 40 feature-length films, documentaries and shorts screening over four days, the 2013 VAFF line-up includes John Apple Jack, a feature length movie that definitely fits within the festival's naughty spectrum.
The semi-autobiographical film from Vancouver writer Rick Tae, John Apple Jack tells the story of a glamorous playboy who realizes that his dream guy is about to get away and how his life turns upside down in a mad rush to confess his love.