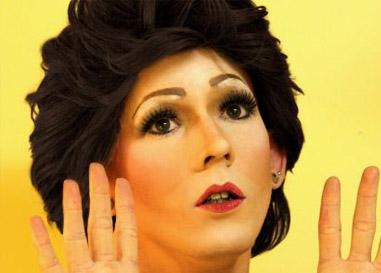 Vancouver drag performer Delica C. helps re-discover Judy Garland for a new generation.
A relative newcomer to Vancouver's drag scene, 27 year-old Delica C. (aka Tristan Pearson) is about to give the performance of his career as he takes on the larger-than-life Judy Garland in a fundraiser for the frank theatre company.
"I knew her from The Wizard of Oz and from seeing her sing the duet with Barbra Streisand online, but other than that I knew very little about her," admits Pearson who will headline the Judy & Company fundraiser on January 25.