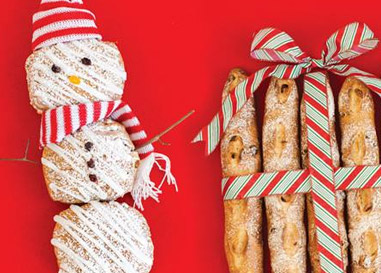 Have you been naughty or nice this year?
Decorations are starting to appear for the holiday season in the Davie Village, and a special visitor is stopping by to greet kids of all ages - why it's none other than Santa Claus! Back again for another year, Mr. Claus will be at Cobs Bread (1160 Davie Street) on December 8th to listen to all of your Christmas wishes, before heading back to the North Pole to continue with Christmas preparations. Stop by any time between 1pm to 5pm and have your picture taken with Santa.
Mark your calendars, and stay up to date with Cobs Bread on Twitter and Facebook for more updates.