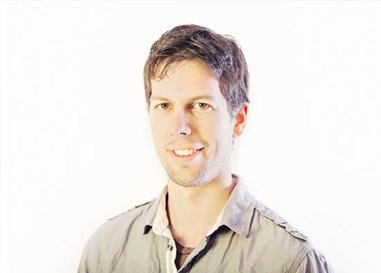 It's been nearly ten years since Canada's first openly gay MP left politics under the cloud of a bizarre scandal.  Now a new book, Svend Robinson: A Life in Politics recounts a sometimes controversial career as one of Canada's longest serving federal politicians and his fall from grace.
Written by biographer Graeme Truelove (photo right), an intern in Svend Robinson's Ottawa office from 2002 to 2004, the book explores Robinson's difficult childhood, his growing realization of his own sexuality, and the bipolar diagnosis which followed his baffling, career–ending theft of a diamond ring.
In our Q&A, author Graeme Truelove talks about the process of writing the book and the discoveries about Robinson he made along the way.
When did you first start working on the book?
I first started thinking about it in 2009, and began in 2010. The bulk of the work was completed in 2011-2012, with updates in 2013.
It's been a number of years since Robinson was in the public eye – what makes a book about his life relevant now?
He was one of the most well-known, most polarizing, and most effective MPs in Canadian history, with a painful and dramatic personal life. And yet, his full story had never been told. There was a bit of a gap in our Canadian political archives. And his career ended in such a baffling way that people still want to understand what happened. This book gives people that chance. Despite the years that have gone by, I don't think there's been anyone quite like him. He really did politics differently. Who else goes to the front lines like he did? Who else is as fearless? His story shows what an MP can do. That's as relevant now as ever.