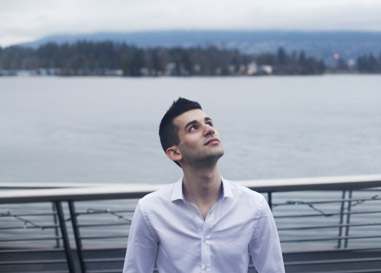 Here are our top gay and Vancouver news picks from December 4th to 11th.
West End News
Gay Vancouver News
Vancouver men featured in Kevin Truong's Gay Men Project: "As a kid, I remember being excited any time I saw an Asian person on TV, in a movie, or in a music video," he said. "I also remember what it was like to not see it. A part of that has always stuck with me, and as an adult, as I look around at representations of gay men and women in media, I don't see a lot of reflections of myself. I know the Gay Men Project is only a blog, but I do hope by showing men over the age of 50, men of varying body shapes, men of color—I hope it's providing something for someone..."
Our (gay) guide to Club PuSh 2014: Gender identity and drag queens are centre stage for Club PuSh, part of the tenth anniversary of the PuSh International Performing Arts Festival.
Gay World News
The Rev. Robert Nugent, priest who ministered to gay Catholics, dies at 76: Robert Nugent, a Catholic priest who became nationally known for his pastoral work with gay men and lesbians, a ministry that was officially ended in 1999 when the Vatican declared it "erroneous and dangerous," died Jan. 1 at a religious retirement community in Milwaukee. Rest in peace.
Gay-Marriage Fight Takes a Toll on Utahns: The recent flurry of court rulings legalizing and then halting gay marriage in Utah has whipsawed residents of this predominantly Mormon city, a conservative enclave that saw its first-ever gay pride celebration only last summer.
Russian Orthodox Church Pushes For Gay Ban Referendum: Russia's powerful Orthodox Church proposed Friday a referendum on banning gay relations in the face of Western pressure over human rights ahead of next month's Winter Olympics in Sochi.