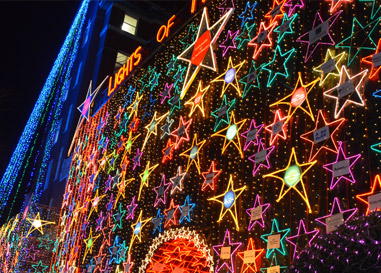 Here are our top gay news picks from November 24th to November 30th.
Davie Village News
Help St. Pauls Hospital - Give to the Lights of Hope: The Lights of Hope campaign raises funds to support the hospital's greatest needs – enabling us to meet urgent needs for equipment, research and enhanced patient care, when and where they arise.
Vancouver looks to laneways to increase downtown density: Laneway housing has proven to be hugely popular in Vancouver's single-family neighbourhoods in the past few years. Now the city wants to try the same idea in its oldest downtown neighbourhood, the already dense West End – but with a twist.
Local Vancouver News
AIDS - So close to a cure: Vancouver at center of research as illness turned from deadly epidemic to manageable condition
Win a Cookie-Palooza Gift Box from Boys Own Bakery: GayVancouver.net is hosting a delicious competition!
Free Hugs Day: A favourite event amongst AIDS Vancouver's volunteers, Free Hugs Day will take place at Granville Street Skytrain Station from 11:00 am to 3:00 pm. Come by, say hi, and help us spread the message- you can't get HIV/AIDS from a hug.
Gay / LGBT News