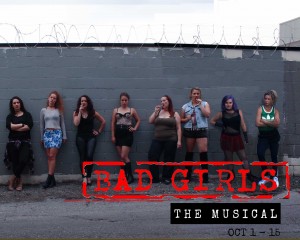 The award winning DramaNatrix Productions is proud to present the Raw Canadian Premiere of "Bad Girls The Musical". Based on the hit prison drama series from the UK, "Bad Girls The Musical" is well balanced with comedy, riots and a love story. Our team is composed of a wide range of artist who are actively working in your community.
Set in the fictional HMP Larkhall Women's Prison, Bad Girls is the story of new wing Governer, Helen Stewart along with 12 inmates and their battle against the entrenched old guard system while also following a love story that develops between two women., Helen the Governer and inmate Nikki Wade.
Suitable for ages 18+ Sexual adult content.